Heather's Ski Guide to Portes Du Soleil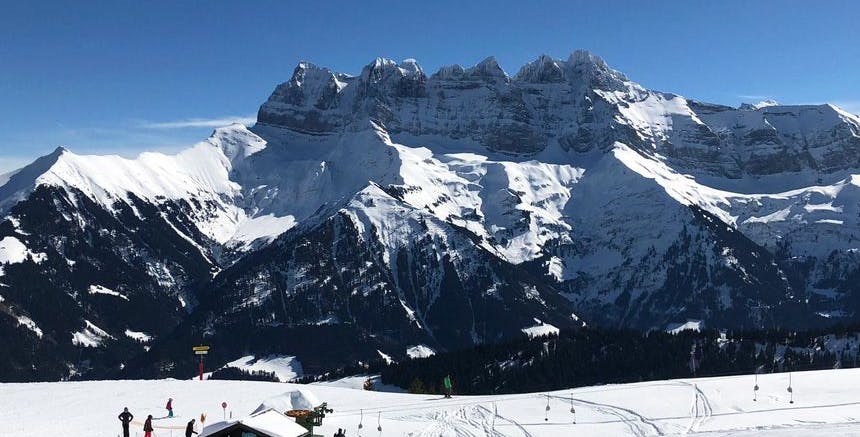 Written by Heather Burke / Photos by Greg Burke
Last updated July 25, 2023
If you can't decide whether to ski the French or Swiss Alps, might we suggest both in the Portes Du Soleil Region. Portes Du Soleil is the largest international resort in the world and the second largest ski region only to Les Trois Vallées in France. This mountainous "Gateway to the Sun" spans from the Swiss Valais near Lake Geneva well into France near Mont Blanc, with 12 ski areas on one ski pass. Portes Du Soleil offers skiers 200 lifts in total, and over 300 prepared pistes (trails) on over 600 km of ski terrain. You needn't carry a passport to ski from Switzerland to France, just your Portes Du Soleil RFID card to ski with ease for 48 km in a circuit around these highly-scenic Alps.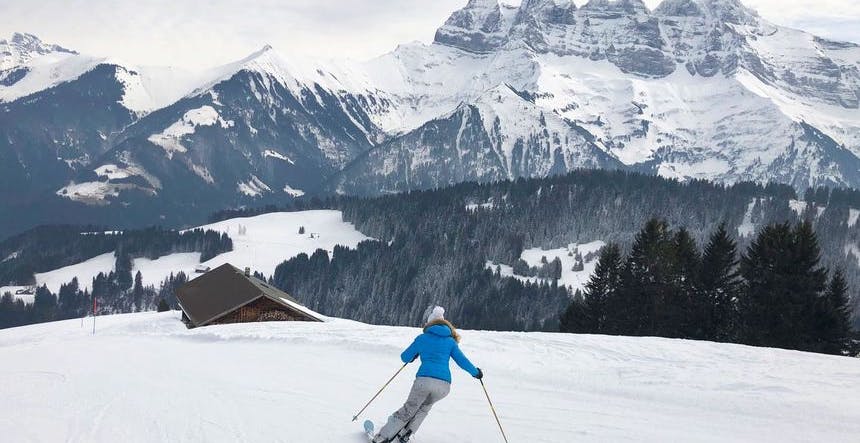 Of Portes Du Soleil's 12 ski areas, the Swiss side includes Les Crosets, Champéry. Champoussin, Morgins and Torgon. These 5 are interconnected with the French ski areas of Avoriaz, Châtel, Super Châtel and La Chapelle. Also in France on the same lift ticket but a short bus ride away are Morzine, Les Gets and Abondance.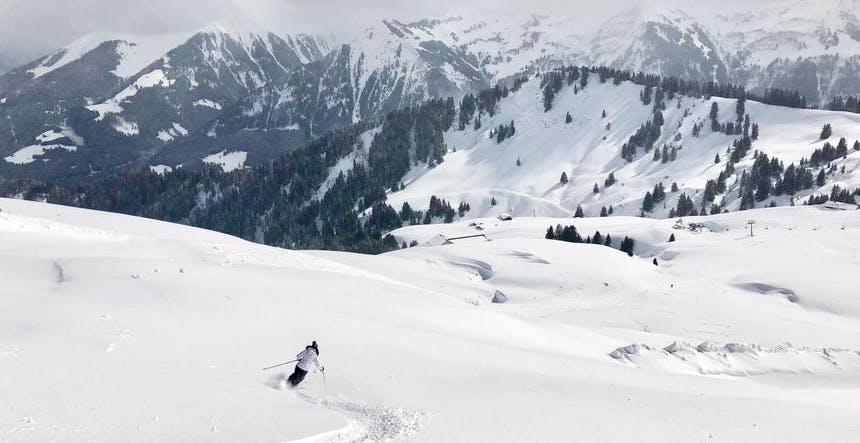 The skiing in Portes Du Soleil is moderate elevation, not as high as many of the more heard of resorts in the Alps. At just 2953 – 7546 feet the snow can be mixed but the scenery is magical - surrounded by the Dents Du Midi - seven distinct summits (teeth of noon) all soaring over 3,300 m on the Swiss side.
If you like more charm and fewer crowds, we recommend the Swiss side in the area known as Region Dents Du Midi comprised of Champéry, Les Crosets, Champoussin, and Morgins. The French ski resorts tend to be much busier, with far more lodging properties, especially Avoriaz and Châtel.
You can ski the circuit going from lift to lift, village to village, around most of the Portes Du Soleil in a day, or you can enjoy each particular region skiing all of its terrain and best ski trails breaking away from the tour which we like best.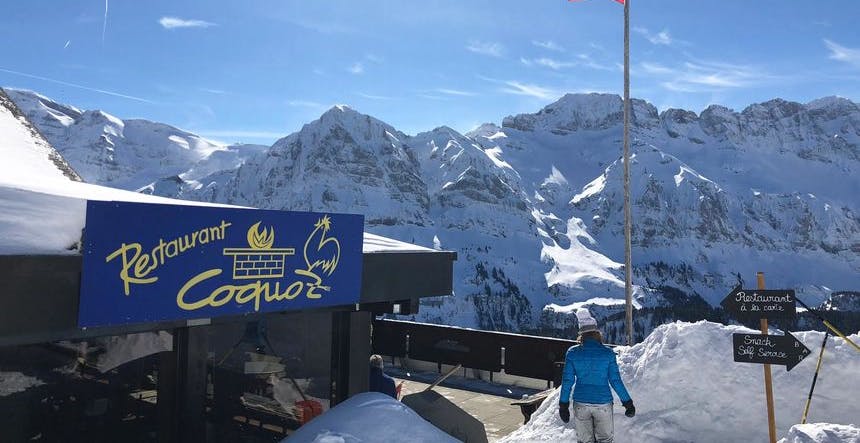 Another highlight of Portes Du Soleil is the charming on mountain chalets for lunch. Ski to the authentic wooden huts for fondue, raclette or croute (thick toast drenched in melted cheese) all made with their local farm cheese.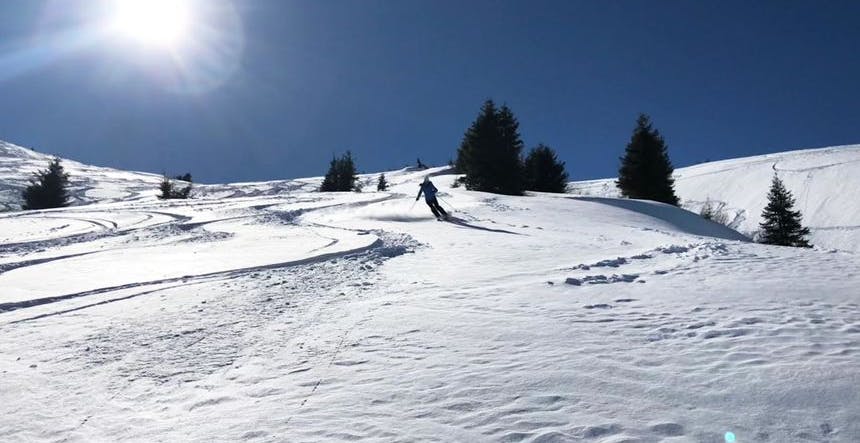 The vast off-piste skiing is also extraordinary around Portes Du Soleil, but along with the high reward is high risk, some terrain is low angle farm pasture snow fields (beware fences and rocks just below the snow), while some is steep slide-prone snow-loaded avalanche terrain, so hire a guide to safely explore beyond the prepared pistes.
It takes at least a week to explore all that Portes Du Soleil offers, 12 ski resorts, beautiful alpine villages to modern resort towns, a mix of lifts from poma and t-bar lifts to chairs and cable cars. Portes Du Soleil's striking Alps scenery and delightful chalets on the mountain will not disappoint.
Insider Tips
Stay on the Swiss side, fewer crowds, more charm with the best scenery in Champéry, Les Crosets, and Champousssin.
Reserve for lunch in a chalet at noon – for the best table and service, then enjoy the skiing when everyone else dines from 1:00pm on.
Further and Related Readings