Ski Trip Packing List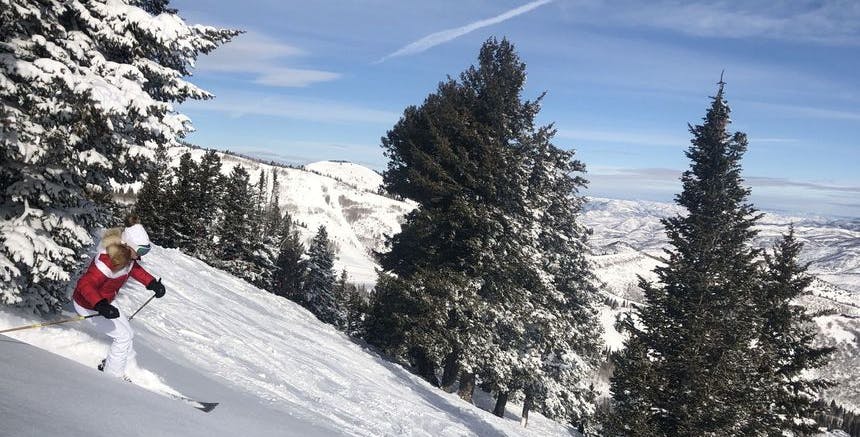 Written by Jack Lee / Photos by Greg Burke
Last updated July 24, 2023
Whether it's your first time skiing or you've been doing it for years, here's the ultimate ski trip packing list/checklist so you won't leave anything behind. Just check the box! Or if you need a guide on what exactly to buy, see our What to Pack for a Ski Trip.
Skis/Snowboard
Ski poles
Ski boots
Helmet
Insider tip: Rent these if it's your first time skiing. Ski gear is expensive and only worth investing in if you're ready to commit. Trust me.
Essentials
Insider tip: Rent or borrow ski jackets or pants if it's you're first time skiing.
Optional
Insider tip: Extremely cold/blizzard days call for fleece jackets or if you're a cruisey skier or rider who likes making multiple stops for photos, packing a fleece jacket is a good idea too.
Essentials
Goggles 
Waterproof and insulated ski gloves or mittens with inner layer 
Protective Gear for beginner snowboarders
Wrist guards 
Knee pads 
Protective shorts/bum pads 

Insider tip: Rent wrist guards if it's you're first time snowboarding.
Optional
Pocket sized sunscreen 
Lip balm 
Pocket tissues 
Goggles wiper 
Hand warmers 
Water bottle or hydration pack 
Small backpack 

Insider tip: If you're not taking a small backpack, fit all smaller items such as lip balm, pocket tissues and pocket sized sunscreen in your ski jacket.
Winter jacket 
Casual tops 
Jeans/Long pants 
Sweaters/Jumpers 
Winter hat 
Scarf 
Gloves 
Underwear 
Pajamas 
Bathing suit 
Slippers 
Flip flops 
Waterproof non-slip shoes or boots 
Socks 

Insider tip: Pack your socks and goggles in your ski boots to save space.
Toothbrush
Toothpaste
Floss and mouthwash
Moisturizer
Comb, brush and other hair accessories
Deodorant
Face cleanser
Personal hygiene items
Shampoo and conditioner
Soap
Shaving gel
Razor
Cosmetics and makeup remover
Nail clippers and nail file
Glasses/Contacts
First aid kit
Muscle relief cream
Ski Tickets/ Passes 
Money 
Identification/Driver's license 
Passport 
Travel insurance details 
Transport details and confirmation 
Accommodation details and confirmation 
Ski hire details 
Mobile phone and charger 
Travel adapter 
Camera/GoPro and charger 
Headphones 
Travel pillow 
Day Pack/Purse 
Any medication 
Laundry bag 
Luggage lock and tag 
Have you got everything on the ski trip checklist?
Prefer this printed? Download your ski trip packing list here.
Further and Related Readings