Utah Ski Resorts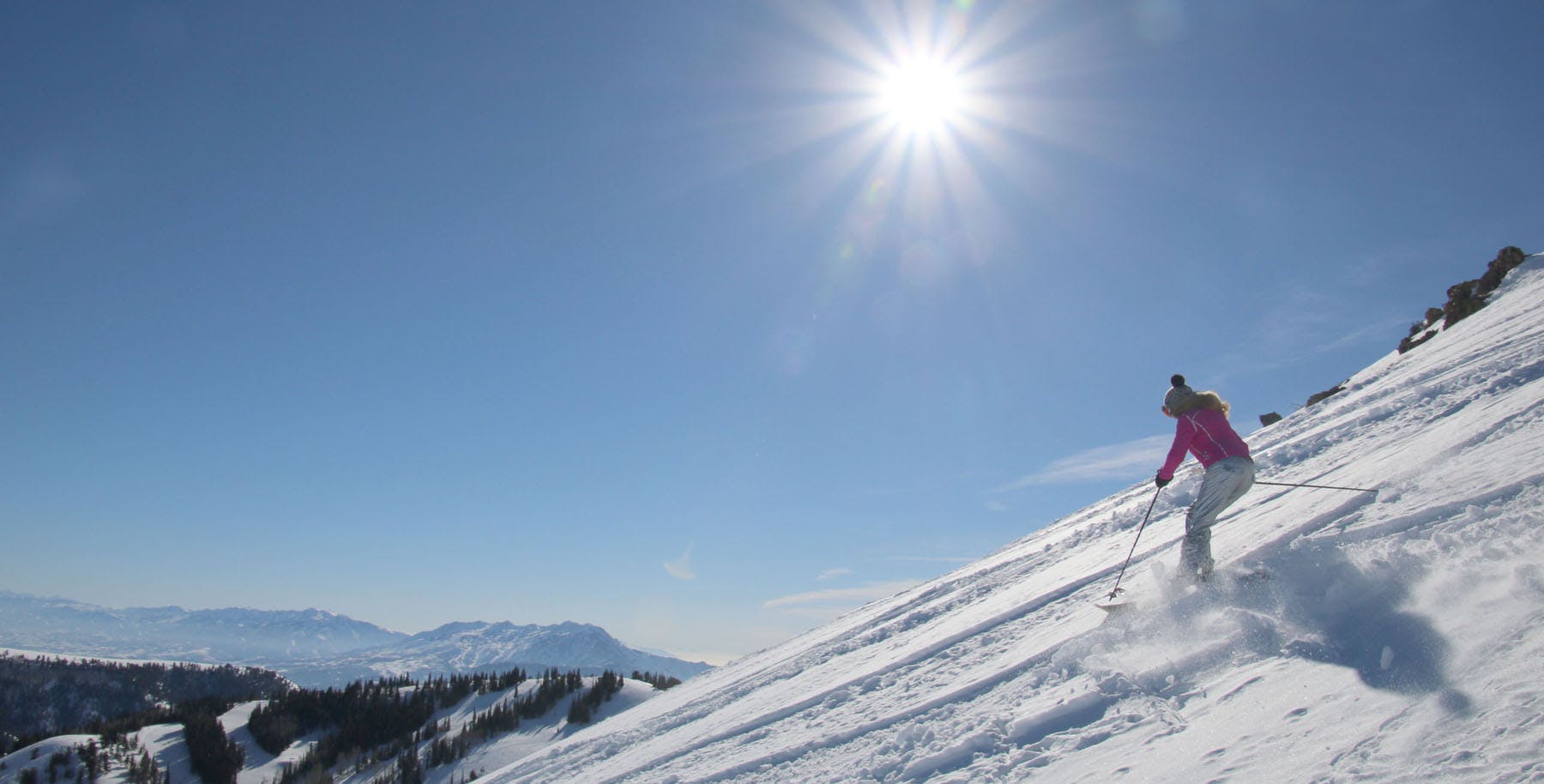 With Utah boasting 15 ski resorts, each renowned for their exceptional snow quality, choosing the perfect destination can be quite a challenge. Luckily, we are here to help you decide with our curated list of popular Utah ski destinations and local favorites!
Frequently Asked Questions
How many ski resorts are in Utah?
There are 15 ski resorts in Utah.
What is the biggest ski resort in Utah?
Park City Mountain is the biggest ski resort in Utah with 7300 acres of lift-served skiable area.
When is the best time to go skiing in Utah?
The best time to go skiing in Utah depends on your personal preferences in terms of weather, crowd levels, snow conditions, and cost. 
January: January is when the powder snow begins dumping at Utah ski resorts. However, it is often busy with the annual Sundance Film Festival attracting not only skiers but also film enthusiasts to Utah.
February: February is when Utah ski resorts historically experience the best powder snow conditions, which is perfect for skiing. 
March and April: Utah's late season usually offers sunny, bluebird days with comfortable conditions with fewer crowds. You can also take advantage of the cheaper accommodation and lift ticket prices.
Please check snowfall conditions at the resort you plan to visit as the conditions can vary from year to year.
How does skiing in Utah compare to Colorado and Lake Tahoe?
Two things set Utah apart from Colorado and Lake Tahoe:
Snow quality: Utah ski resorts receive an abundance of legendary light and dry powder across most resorts.
Easy accessibility: Utah's resorts are also less spread out and concentrated around Salt Lake City, making it possible to experience multiple ski resorts in a single trip.
In comparison, Colorado ski resorts are not as convenient to get to, taking at least a 2-hour drive to their popular ski resorts like Breckenridge, while Lake Tahoe ski resorts have more variable snow conditions due to the milder temperatures.